Countdown to Christmas Chalkboard DIY Wood Sign
00001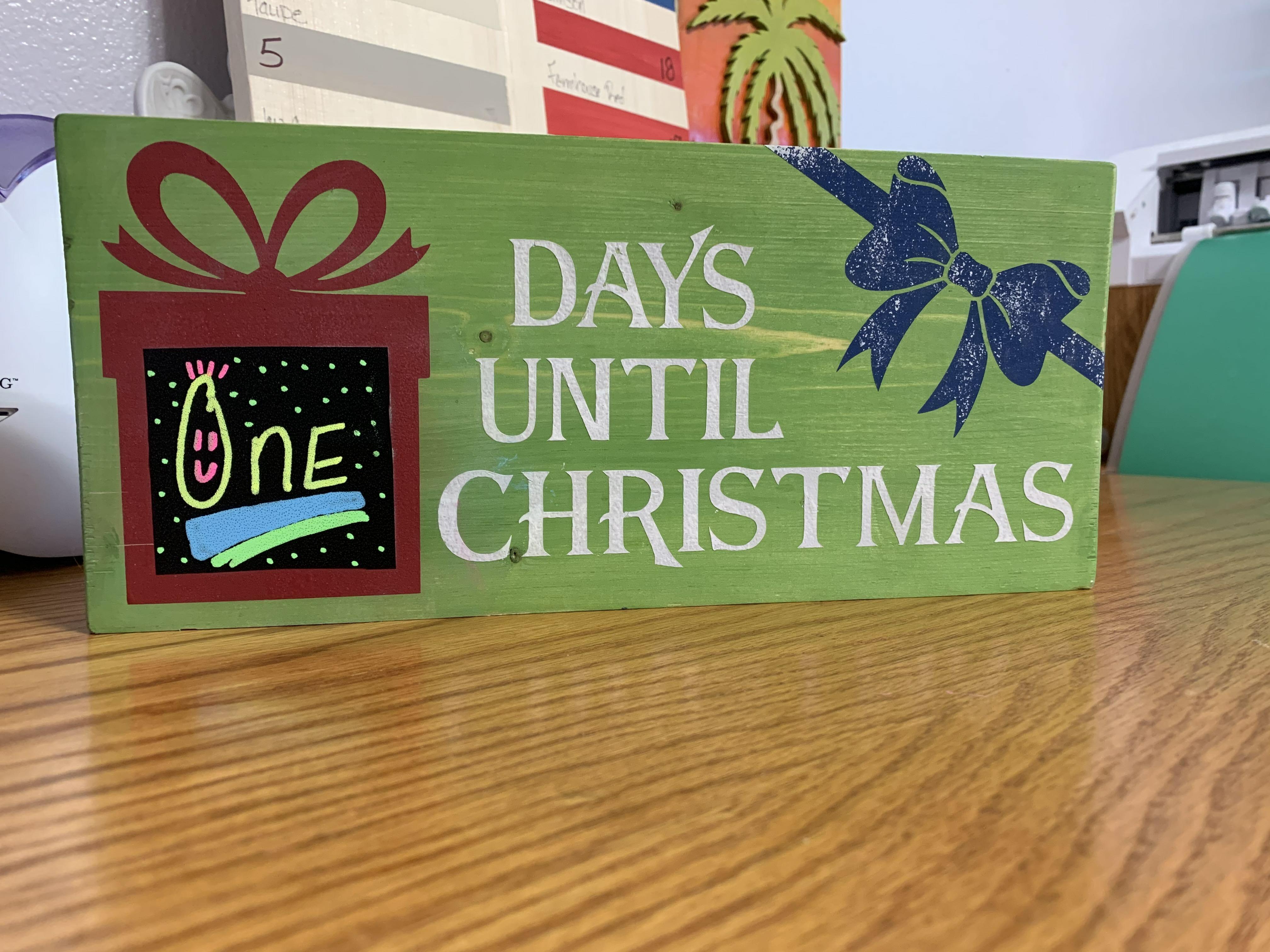 Looking for something for the kids to do this coming Thanksgiving weekend while stuck indoors?
Here is a DIY kit for all ages! Create your own countdown to Christmas Wood Sign. Included with this kit is: 12x6 sanded wood board, stencil, wet wipes, sponges, holiday paint colors (red, green, white & blue) and easy to follow directions! Helpful items to have on hand to complete the sign are tweezers & a hard surface item such as a plastic gift card or credit card.
***Order today & pickup will be available in Urbandale between Saturday 11/21/10 to Tuesday 11/24/20.
Pickup Date/Time
Saturday 11/21 between 1pm - 4pm (0) Sunday 11/22 between 11am - 3pm (0) Monday 11/23 between 4pm - 7pm (0) Tuesday 11/24 between 6pm - 8pm (0)